I know this post is long overdue.
Forgive me. I'm lazy.
March for Babies 2010 was amazing.
I felt so incredibly proud of the three of us for raising so much money (somewhere in the $500 mark!), but more-so I felt lucky.
On either side of me, were two of the most amazing women I know.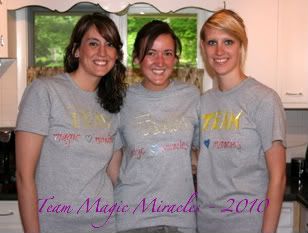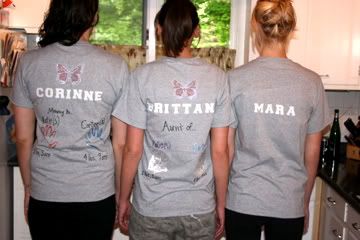 The walk was very emotional.
We were surrounded by miracle kids, miracle babies. Healthy kids, and kids with a respirator machine trailing their stroller. And lots and lots of amazing parents, family members, friends, and supporters.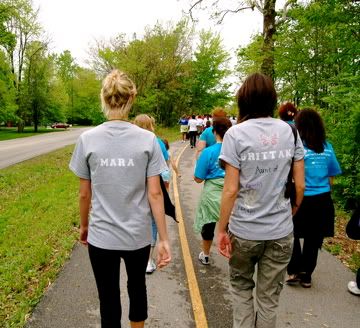 Everyone was there for a common goal.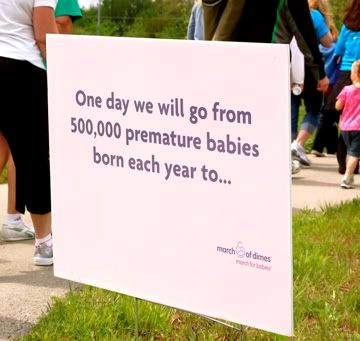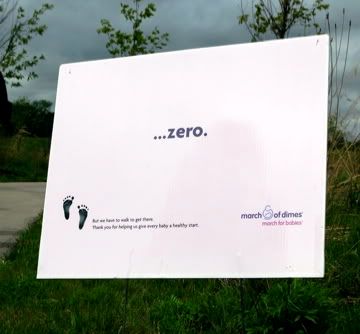 One of the ways March for Babies recognized that this year was colored beads. As you registered, you collected the bead(s) whose symbolism pertained to you.
Silver - Families of preemie babies
Green - Future parents
Gold - Families of a lost baby
Purple - Parent of a preemie baby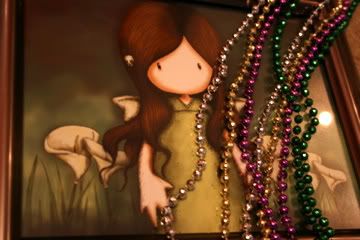 Before the walk began, the speaker read the symbolism of each bead color one by one. And if you were wearing the color she announced you raised your hand.
By the end, all hands were raised.
We stood united together against prematurity.
And we walked.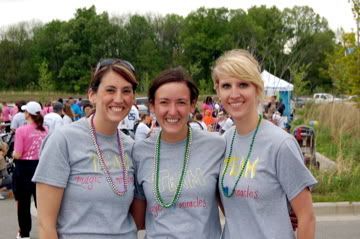 (Please go
here
for a very sweet video my sister put together.)
Without your donations, March for Dimes would not be what it is.
Thank you.

Thank you for believing with us that,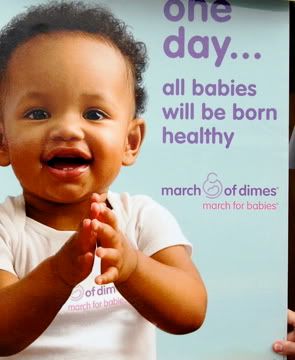 oh, yah...can't forget the purple socks for
Maddie
. :)